In 2015, the UN created 17 sustainable development goals for governments, businesses, and communities to prioritize and strive toward over the coming decade. These goals center around promoting sustainability, equality, and human dignity. See how your organization can benefit by adopting these goals.
Anyone who pays attention to global events understands that sustainability efforts are universal and require urgent action. For example, climate change continues to exacerbate heat waves, droughts, food insecurity, and flooding, creating further inequality across the world. To address the growing concern, international organizations like the United Nations have called for systemic action from the public, private, and civil society sectors to combat climate change.
In 2015, the UN launched a project around the goals of sustainable development (SDGs). There are 17 goals, each serving as part of a framework for tackling sustainability efforts to meet desired targets over a long-term period.
Below is a guide to these goals as you consider how your agency, business, or home can participate in the sustainable development initiative. We'll also discuss some tangible reasons why investing in sustainability matters on a global, organizational, and personal level.
What Are Some Examples of Sustainable Development Goals?
What are sustainable development goals? The phrase might sound lofty, but thankfully, the UN development agenda outlines clear examples. These goals and outcomes paint a picture of what long-term investments may yield. We won't examine all 17 goals. Instead, we'll analyze the development agenda by breaking the initiative down into major categories.
When considering how to meet these goals, remember that the SDG project is a long-term journey that requires varied efforts. The UN addresses issues and sets benchmarks for its goals up until 2030, taking into account the global interconnectedness of the public and private sectors.
Ultimately, how people participate and benefit depends on geography and socioeconomic status. For example, many developing or war-torn nations suffer from childhood hunger, a lack of self-sustainable work, and the need to combat desertification and failing ecosystems. These are the human settlements requiring direct aid. On the other hand, developed nations face challenges in managing overconsumption, sustainable industrialization, and implementing modern energy solutions.
Each person must account for their own social position. Then, individuals and groups can strategize and address issues where they will have the biggest impact. Below are some examples of the sustainable development goals the UN asks people to focus on as they go about cultivating habits, at the individual level and on an organizational scale.
Clean Water and Food for Healthy Lives
It's estimated that one in 10 people worldwide suffer from hunger. Likewise, around 785 million people are without basic water access. Food and water are some of the most critical areas the SDGs address. Goals 2, 3, and 6 address these issues head-on:
SDG 2: No hunger
SDG 3: Good health and well-being
SDG 6: Clean water and sanitation
Some of the UN's targets include improving food access, ending malnutrition, and increasing agricultural productivity. The UN also addresses climate change and water scarcity, calling on all organizations to consider their part in water waste and water use efficiency.
Sustainable Consumption and Production
Widespread hunger, thirst, and limited medical access exist because of scarce resources and insufficient accessibility. Because of this, many sustainability goals target consumption and production tactics. These goals include conserving life on land and marine resources. Another key element to tenable consumption is the prioritization of clean energy:
SDG 7: Affordable and clean energy
SDG 9: Industry, innovation, and infrastructure
SDG 11: Sustainable cities and communities
SDG 14: Life below water
SDG 15: Life on land
These goals underscore the need for federal governments and private businesses to adopt a green mindset as they consider resource efficiency, climate action, deforestation, chemical pollutants, food waste, and overconsumption.
More Inclusive Societies
The UN's SDGs focus on more than material prosperity. Beyond sustainable resources and production, the project also promotes inclusive institutions.
SDG 4 addresses education equality. The UN aims to give every child access to primary and secondary education, regardless of economic status, gender, or race. To track progress, the target outcomes cover literacy and numeracy rates, the number of teachers sent to underdeveloped countries, and scholarship money provided for higher-education seekers.
Likewise, SDG 5 directly addresses gender equality, calling for projects that reduce wage and employment gaps and give women more control over their reproductive rights.
Lastly, SDG 10 addresses inequality among immigrants, refugees, and racial minorities. This goal promotes increased access to justice and safety as immigrants flee their nations seeking asylum or looking for prosperity.
Why the Implementation of SDGs Should Matter to You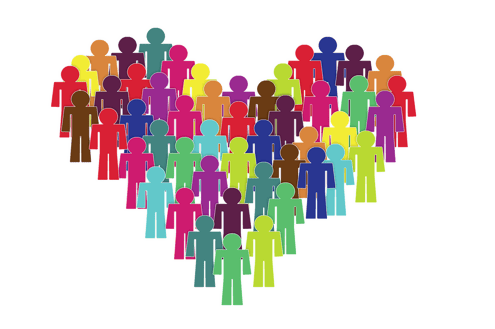 A sustainable world is something all organizations are better off investing in. But it's reasonable to question whether it's worth immediately adjusting your practices to prioritize SDGs. Ultimately, participating is optional, but there are clear advantages to adopting the SDG mindset as you strive to become an organization that's prepared for the future.
Following the SDG roadmap, you can adopt policies and strategies that reduce costs, remove outdated methodologies, and ingrain your organization in the global community.
Helps You Address Challenges and Risks
Every business faces sustainability challenges. Maybe you're trying to cut your electricity bills or reduce your water usage. The SDG guideposts help businesses understand how their needs connect with those of the rest of the world. From there, managers can strategize on actions that will reduce their own costs while aligning with the broader issues their community faces.
Allows You to Build a Solid Growth Strategy
Organizational success is often stifled without a clear path for growth. By placing SDGs at the forefront of your long-term plans, you give your organization room to grow organically. Many goals, such as energy-efficiency targets and emission caps, are being instated as federal mandates. Begin early and chart a self-determined course so you're ready for the future and can grow naturally.
Gives You Access to New Markets
Adopting the SDGs as an organizational strategy is fantastic for expanding your network and breaking into new arenas. Whether you're a nonprofit or a limited-liability company, a massive corporation or a scrappy startup, implementing SDGs forces you to set your priorities. Then, you can meet like-minded parties, partners, and clients that might help you boost your growth and enter previously closed-off sectors.
Take the Right Steps Toward Sustainable Management
It doesn't matter where you're located or how big your organization is — sustainability must become a priority. But achieving it requires an investment. One of the best ways to ensure your facility does the most it can to conserve additional resources is by monitoring your energy and water usage. Consider a green retrofit of your building, a basic service that immediately boosts your sustainability and provides massive savings in the long run.
Attune offers best-in-class water and energy monitoring systems. This helps businesses obtain real-time insights into their core systems, allowing them to address issues and track trends that lead to more sustainable outcomes. Visit our product page for more info on how to save money and meet your sustainable development goals simultaneously.