This webinar covers the role of IoT in the CRE space, how it can add value, and practical steps to create a smart building.
With over 250 people registered for this episode in our 'Future Of' series, we wanted to make it available for anyone that missed it live. Watch technology experts discuss the role of Internet of Things (IoT) in the commercial real estate space.
Speakers:
Ilan Zachar, CTO of Carr Properties
Dr. Serene Almomen, CEO and Co-Founder of Senseware
Topics Covered:
How to approach making buildings smart?

What size and type of building is ripe for digitization?

How to balance the cost of deployment and value generated?

What is the main driver of innovation in CRE?

How do you deploy Indoor Air Quality (IAQ) monitoring?

What role does IoT play?

What CRE tech trends are here to stay?



---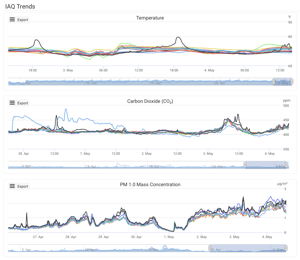 Working on a project that needs real-time data now?
Book a demo to see our robust platform in action.