Small measures can have a big impact on the spread of COVID-19. See what you can do to increase safety, measure effectiveness, and help your schools reopen.
---
Countless organizations have been tirelessly working to establish standards to help schools reopen. Government and research institutions like ASHRAE, United States Centers for Disease Control and Prevention (CDC), the World Health Organization (WHO), the Harvard School of Public Health, and the Center for the Built Environment (CBE) have been developing guidelines and adapting to research updates as they become available. While we all seek to make the best changes for our students and faculty, we're often left wondering how much is enough?
Indoor Air Quality (IAQ) data allows school administrators to validate system performance and gauge the effectiveness of mitigation efforts throughout your school. Explore the different factors you can change in your building, and how they can be measured.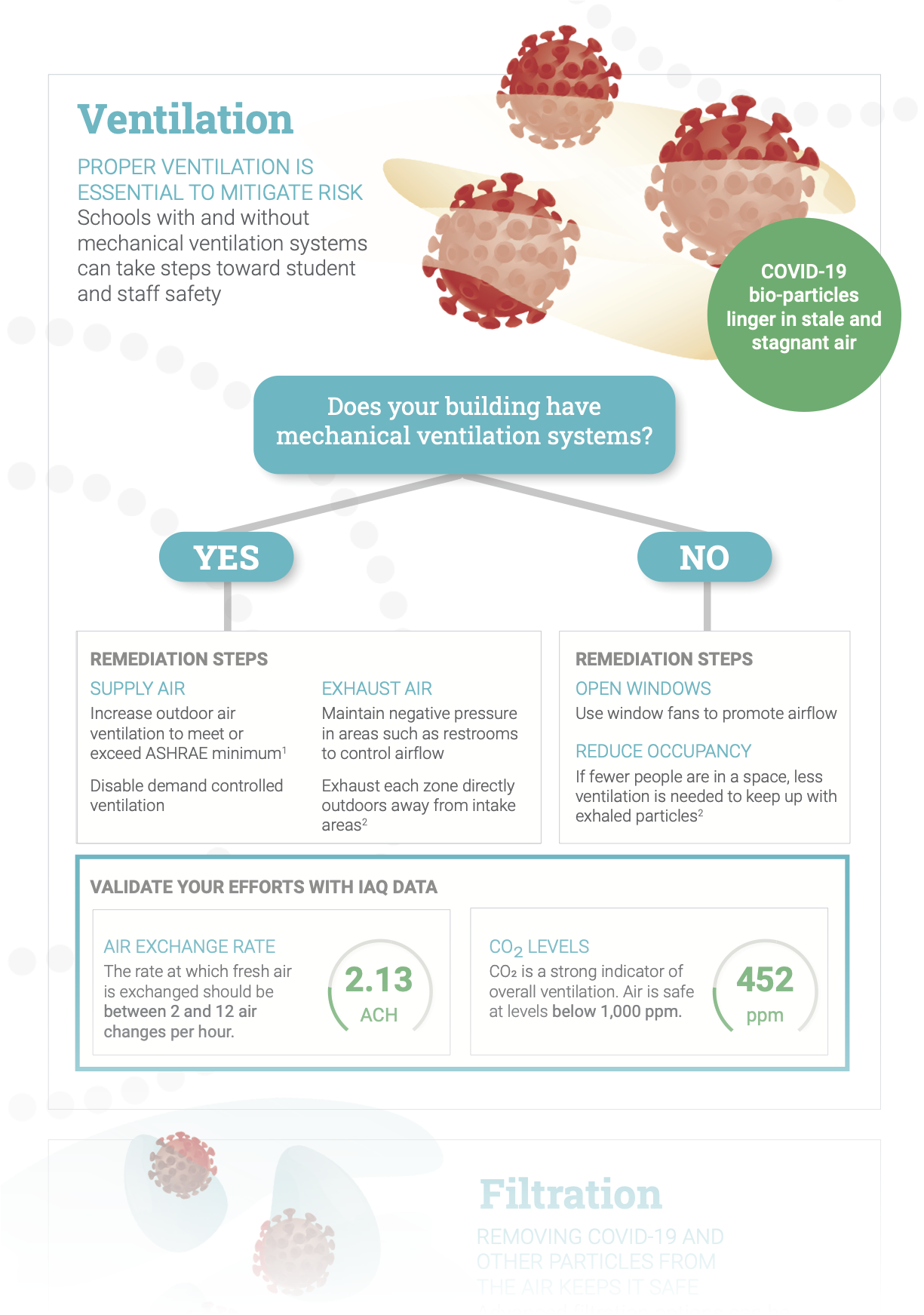 What's inside?
The IAQ data ranges you need to confidently assess the safety of your indoor air

Strategies for different building types, with and without mechanical ventilation

Helpful insights for school administrators looking to safely re-open their schools