Managers must know what HVAC performance metrics to track to keep systems efficient and low-cost. Performance testing requires examining key areas, such as the air filter, ducts and vents, humidity and temperature distribution, and energy costs. Owners can implement IoT sensors to gain real-time data and insight into the operational efficiency of their HVAC system.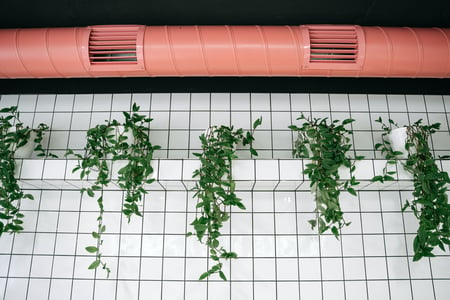 HVAC accounts for 39% of total energy consumption in commercial buildings, so it's no wonder energy efficiency is a core feature of major appliances. Technology continues evolving to be more energy efficient because it's safer, easier on the wallet, and environmentally friendly. HVAC products are no exception, especially as annual energy costs surge.
Buying an energy-efficient HVAC system is a great way to cut costs — but the unit itself is insufficient. Owners must understand how to conduct HVAC performance testing to ensure the system is in proper condition, energy efficient, and providing breathable air.
Thankfully, performance testing isn't complicated. It only requires knowing what to look for and where. From there, making an assessment takes just a few simple steps.
The Value of HVAC Performance Testing
It's crucial to resolve HVAC issues as quickly as possible. Many problems, like inadequate humidity, cause poor indoor air quality that can result in long-term health damage if left untreated. There's also the unwelcome side-effect of increased energy costs.
So what is HVAC performance testing? Basically, it's a series of short evaluations. These tests go over a handful of vital metrics, including:
HVAC efficiency
Air leakage
Air movement
Indoor air quality
Energy efficiency
A great way to identify problems quickly is to implement a series of IoT-powered sensors for heightened visibility. These sensors track vital metrics and send alerts directly to your phone via a software interface. With a strategic network of sensors, you can get thousands back in energy savings and solve maintenance issues before they become burdensome. Most importantly, the environment becomes healthier and more comfortable.
If you don't have smart sensors, don't worry. Anyone can still run tests to evaluate HVAC performance themselves.
Key HVAC Performance Metrics To Monitor
Running an HVAC test doesn't take a ridiculous amount of technical knowledge. You just need to know the basics. Whether you have a high-performance HVAC or a vintage unit, the process remains the same.
But before running these tests, you must understand what metrics to evaluate. Once you know how these affect HVAAC efficiency, you'll know when and where to test for performance.
Outdoor Air Temperature and Humidity
As a general rule, you shouldn't run air conditioning when outdoor air temperatures drop below 60 degrees Fahrenheit. Some air conditioners shut off automatically when they sense the temperature drop, but others don't. Check your piece of equipment to see if it has this function. If it doesn't, you must remember to switch it off during colder seasons to maintain energy efficiency.
On the other hand, hot temperatures, especially days above 95 Fahrenheit, cause air conditioners to run constantly. The more your AC runs, the dirtier the air filter. A dirty filter causes the AC to run longer and less efficiently.
Like temperature, humidity also affects HVAC performance. The more humid the environment, the harder the AC has to work to remove moisture from the air. Anyone living in a humid climate must know when to change the filters routinely and schedule regular tune-ups.
Constant Airflow and Air Distribution
Uneven air distribution can cause excess humidity, which ruins infrastructure and damages electrical equipment. Heightened humidity also causes mold, mildew, bacteria, and other harmful particulates that cause severe lung damage.
Conversely, overpowerful airflow may lead to adverse effects, such as nose and eye irritation, dehydration, or dry skin.
Measuring temperature and humidity in specific areas can be tricky. This is another reason why installing energy services, like smart sensors, is a great way to test for airflow constantly. They are hypersensitive and provide insights on customized building sections.
Energy Efficiency and Power Consumption
No one opens the electric bill smiling from ear to ear. But that doesn't mean you can't lower monthly costs.
Energy Star outlines some immediate steps HVAC owners can take to increase energy savings, such as:
Regular filter changes
Sealing cooling and heating ducts
Scheduling an annual tune-up from an HVAC professional
Monitoring monthly electric bills is also crucial, as keeping track of metrics and costs helps you identify irregularities. More likely than not, a significant spike in cost indicates something wrong with your HVAC.
Common HVAC Performance Testing Methods
Performance testing doesn't always require an HVAC professional. Homeowners or building managers can take care of many issues all on their own, including:
Checking for airflow and distribution
Examining plugs and breakers
Reviewing thermostat settings
Removing dust, dirt, and debris from ducts, air vents, and condensers
However, there are certain diagnostic tools only HVAC professionals should use. HVAC systems often require professional attention, so knowing what you should and shouldn't try on your own is critical for safety.
How To Conduct an HVAC Performance Test
There are no Ten Commandments of HVAC performance testing. But below is a general step-by-step guide you can use to examine your HVAc's performance.
Check the air filter: Whether it's a heat pump, space heating device, or massive central HVAC, each requires a clean air filter to run efficiently. Check the air filter to ensure it's clean and debris-free. If dirty, replace the filter with one that has a good HEPA rating.
Examine air ducts: Go throughout the building and check the airflow from each duct. See if there are any with weak output and look for excessive debris.
Measure temperature and humidity changes: Travel from room to room, checking for significant or uneven temperature or humidity differences. Use a meter that measures humidity and temperature for the most accurate results.
Track run time: Throughout the day, track how long and how often the system kicks in. If the HVAC runs constantly, it may indicate efficiency problems.
Enhance HVAC Performance Testing With IoT Technology
Now you understand how to evaluate a system for efficient heating and cooling. But there's a problem: You can't run these tests all the time, and even one day of HVAC inefficiency means wasted money.
Running your HVAC on an IoT platform is a proven path to energy gains. Attune offers some of the most insightful and impactful IoT smart building technology on the market. It's fully modular, complete with hardware and software that provide action-oriented insights thanks to sensors that collect and store data in real time. That means more savings and less hassle, helping you get the most out of your HVAC system.